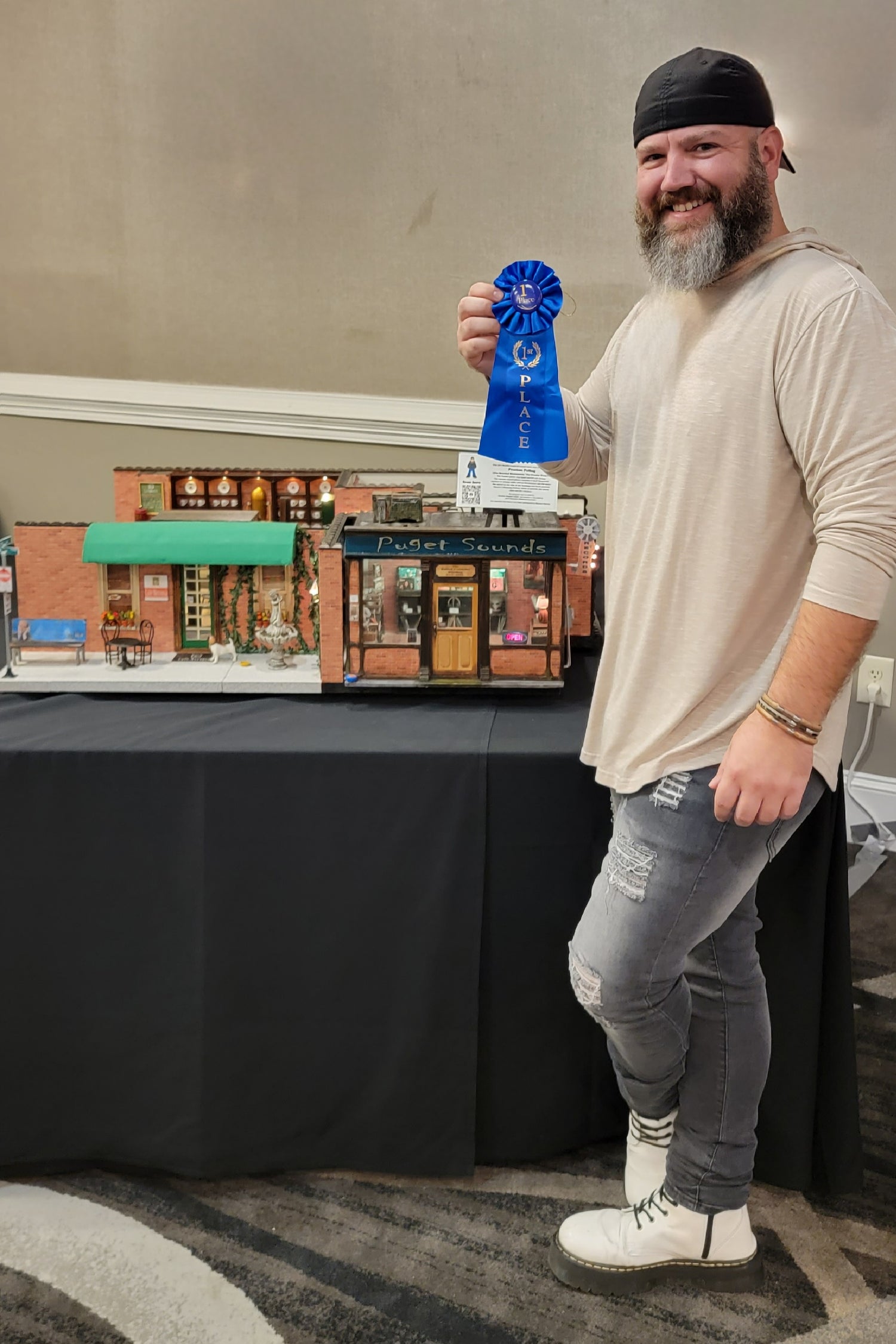 Welcome
Welcome to The Bearded Miniaturist! In 2020 I began my miniture journey with the simple idea of building a display piece for my book shelf. Since then I've created the award winning builds The Frasier Project and Cafe Nervosa. I've been featured in Dollhouse and Miniature Scene magazine, American Miniaturist magazine, The Pioneer News and several on-line publications. You can catch me touring with my builds at miniature shows and exhibiting at other shows across across the country. In 2021 I was a competitor on season 2 of the hit television show Best in Miniature! I am currently accepting commissions for all types of miniature projects. Don't forget to stop by my shop and pick up your very own Bearded Miniaturist original creation!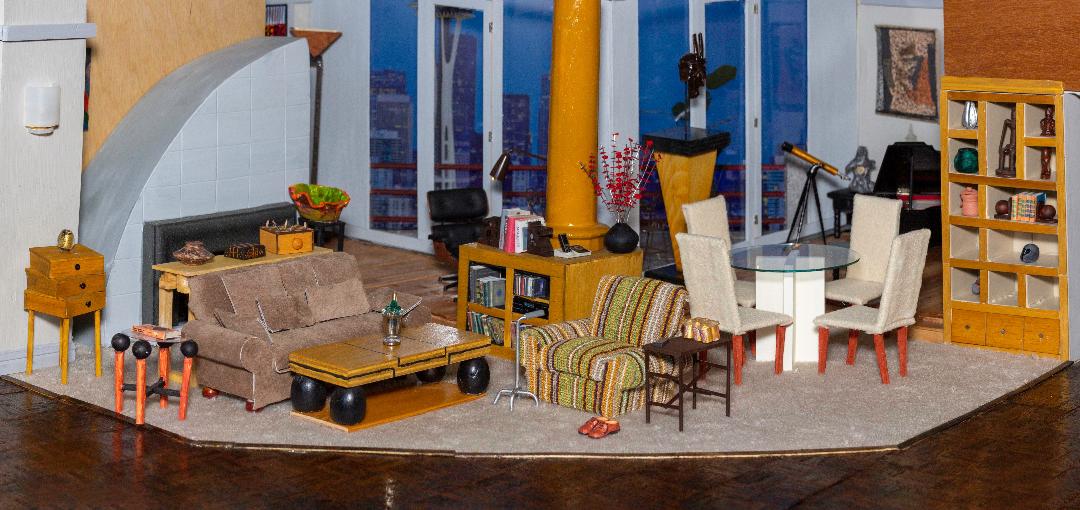 How to watch Best in Miniature from anywhere in the world!
Best in Miniature season 2 trailer!
Making a mini Chinese checker board!
Making The Walking Dead hospital